Although you could hire a taxi to drive you from one point to the next while you are on vacation, renting a car will prove to be one of the best things you did. However, if you never rented a car before, you might be wondering – are there some things I should know? Yes, there are some things you need to know before renting a car at the airport and this is exactly what we will discuss in this article. Let's take a closer look:
1. Booking The Vehicle Early on is Wise
Like your accommodations and plane ticket, renting a car earlier can save you a lot of money. Once you find a car rental company such as carngo.com, you should basically do the same as you would with everything else – book it for a cheaper price. Naturally, you'll need to have your dates plcaanned out, and once you do, you can book the vehicle you want… which leads us to our next point…
2. Know How Large The Vehicle Needs to Be
It would be great if you could simply choose any car from the airport rental company since they come in various shapes and sizes, however, you must think about what you'll need. For instance, if you are traveling with your spouse and children, you'll need something large with a lot of space for your luggage. On the other hand, if you are traveling alone or with another person, you can opt for something smaller. Hence, when looking at your options, consider what you need to get.
3. Utilize Your Credit Card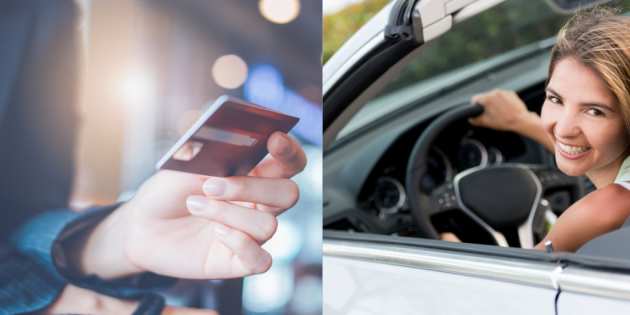 It might be wise for you to use your credit card when renting a vehicle. Why you might ask? Well, there are two reasons for doing so, first, the company will be able to check your credit report, and second, some of the credit cards might provide you with an insurance policy, which means that you won't need to pay extra from obtaining it. So, think about using your credit card when you are renting a vehicle.
4. If You Are Under 25, it Might Be Pricier
If you or some of your travel companions are under 25, some additional fees might apply to you, especially if you are added as a driver. Keep in mind – having a perfect driving record won't make any difference, hence, there is no point in you arguing with the representative of the company. Hence, if there is someone how is under 25, it might be best not to list them as an additional driver and if you are traveling alone, expect to pay those fees.
5. Insurance is Crucial
If your credit card does not provide you with automatic insurance, you'll need to obtain one. Firstly, look at your insurance policy and check if it covers rentals. If it does, you should ask what the coverage is in case you get into a collision. If you do not have insurance, see how much it will cost you. In most cases, it is cheaper to get it on your own than to opt for one provided by the rental company you are thinking about using.
6. There Are Various Discounts
When looking for a car, you should also be looking for discounts. There is a wide range of websites and companies that offer promotions and deals for their vehicles, hence, ensure that you take advantage of those discounts, especially since it can easily lower the overall expenses you'll have.
Conclusion
As you can see, there is a wide range of things that you need to consider when renting a vehicle from an airport rental company. And, by following all of the aforementioned tips, you'll be able to make the entire process less time-consuming and stressful, and more importantly, you'll choose a car that suits your needs.