Before starting to look for a truck, you should ask yourself if you really need this model of car. If this vehicle is the solution to all your needs, then you should start looking for a model. The process would be easier if you would browse the market for a certain car.
The question people have all the time is "What truck should I buy?" Well, we recommend people to get a Ford F-150.
Why Ford?
The F-series this provider is selling has been the best-selling trucks in the USA for 39 years straight. Auto experts actually state that Ford trucks are some of the best selling cars of all types.
Why F-150?
If a few years ago, this model was considered a heavy-duty car, suitable to be used for worksites, nowadays it comes with customisable features so you can benefit from the comfort a luxury sedan would bring. F-150 is perfect for both industrial and personal tasks, you can take it to perform off-road activities, but also to drive your children to school.
Still not convinced? Here is why you should choose an F-150.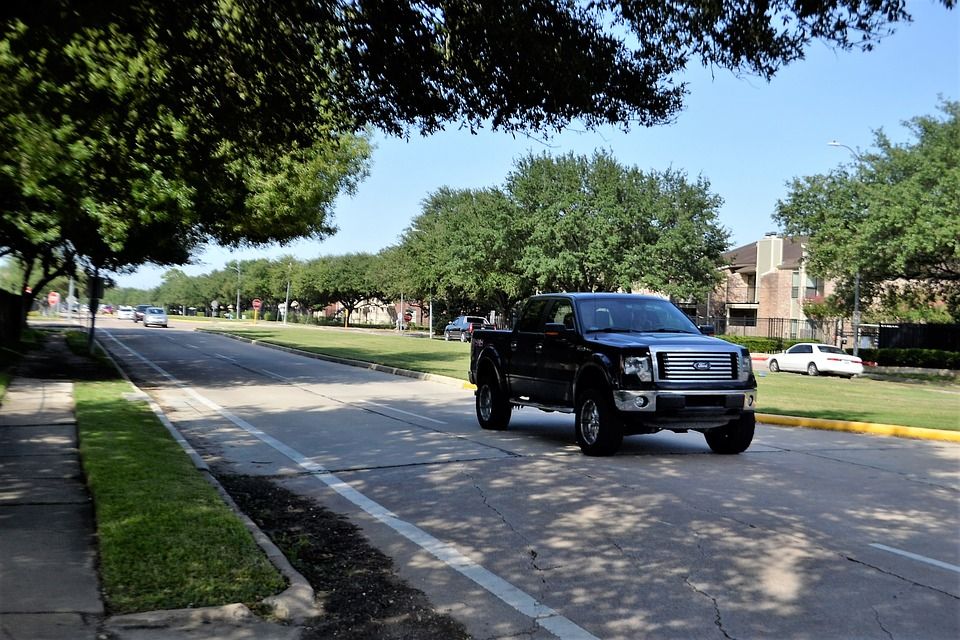 Ford is bringing continuous improvements to their F-150 models
The models you see on the streets nowadays are the result of 40 years effort. Since the day they launched the model until now, they have brought it numerous upgrades to boost its quality, engine performance, and technology. Ford is a leader in selling trucks worldwide, and their F-150 is standing up against its competitors due to its military-grade aluminium made body.
The F-150 model you can buy at the present has an aluminium construction that makes it lighter and more responsive when on the road. Even if aluminium is a light metal, when used to build car frames it makes the vehicles stronger than then ones made from other metals. Because it has an aluminium frame, it comes with an effective gas mileage, better towing capacity and improved payloads.
Ford knows people want performance when they are buying a car
Ford seems to understand that everyone is trying to complete certain jobs in a certain period, but sometimes they cannot do it because they face problems. One of the tools they are using is no longer functional, and it becomes an obstacle in doing the job. Ford seems to know this feeling or to relate with its clients because it conducts extensive testing on its cars to make sure that their clients do not find their F-150 the obstacle in completing their jobs.
Not only the F-series vehicles, but all Ford vehicles are thoroughly tested for multiple to make sure they meet all performance standards. F-150 is people's favourite because it never fails them, it comes with top-notch performance and resistance.
Even nowadays, other automakers find impossible to produce vehicles that match the great towing capacity of F-150. Bobsightford.com states that when you purchase an F-150 you are driving one of the most powerful and reliable trucks available on the market. Some competitors' trucks may be more affordable, but why buying a cheaper car if its performance cannot compete with the one of an F-series vehicle.
F-150 can be a family car
Many people have the misconception a truck cannot suit a family's needs. Well, you should ask yourself this, "What is the main feature you want in a family car?" Safety is probably the answer.
The Ford F-150 comes with advanced safety technology, and it registered great results during crash testing. Even if it's sold at a higher price than its competitors, we recommend this model for the families who want a safe car. The value of the car is not more important that your family's safety. The higher price is the direct result of the efforts Ford puts to create a car that guarantees you that you will arrive in safety conditions at your destination.
You want a family vehicle that is easy to drive around town, this model may be a truck, but its aluminium frame makes it easy to drive around a busy town. Auto experts find it one of the most driver-friendly vehicles. Drivers compare its drivability to smaller cars, it may be a surprise to find it, but you should check their reviews if you want to find out more about their experience of driving it.
It's a flexible car
When creating F-150 Ford made sure, they cover all the bases. They deliver to their clients both a truck and a luxury car, all in the same vehicle. All their cars can be customised to suit the buyer's needs and preferences. The F-150 is an off-road truck that integrates all the features a pick-up vehicle needs. All its details have been thoroughly thought out, from its technology, to the luxury features and even panoramic sunroof. It's one of the best selling cars in the world for a reason, it can suit every buyer's requests.
It features advanced technology
It doesn't matter if you prefer Android or iPhone devices, F-150's FordPass and SYNC3 application makes easier for you to connect with your car remotely. You can use the apps to lock the doors, start it, check its fuel levels and even identify it in a large parking lot.
All the latest models come with an 8" full-colour touch screen, you can use to control the car environment. When it comes to extra features, you can choose from an extended list of optional tech features.

It's appearance always turns heads
Even if you are looking at a pick-up truck, it doesn't mean Ford hasn't invested in its aesthetics. Because it's a flexible car and people use it for multiple purposes, its look has to be attractive. When you order the car, you can choose from a great selection of interior and exterior colours and materials. You can even install pickup turn heads if you find them useful.
You can make the car your own with the optional appearance options Ford offers. You can customise almost all its features, from the running boards, to its wheels. And because the vehicle has an aluminium frame there are 0 chances rust to ever affect it.