The Raptor has been available for some time on the market but Ford decided to discontinue the model in order to replace it with an entirely new truck. Unfortunately, though, while the new truck has already been released and showcased to the public, it will not go on sale until the end of 2016 which means that people that were looking to buy one are out of luck. Luckily, though, there are a few companies out there which managed to get a small stock of Raptor trucks and they are willing to sell them with upgrades for a hefty premium. Hennessey is one of those companies and they are some of the first to offer the Raptor with an upgrade package.
The 2016 Ford F-150 VelociRaptor 650 by Hennessey is a truck based on the regular Raptor which features a lot of improvements, both inside and out. It is meant to be a high-performance truck which is capable of towing really large loads, it can get to 60 MPH faster than most sports cars on the market and it will put a smile on anyone's face. The only drawback is that Hennessey sells the 650 package for around $100,000 which is quite a big premium over the old Raptor. The good part is that it comes with even better off-road capabilities and while it may not be the most fuel efficient truck, it is the most fun out there.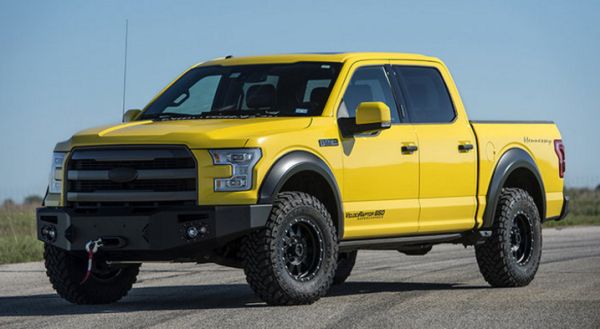 2016 Ford F-150 VelociRaptor 650 By Hennessey Engine
In terms of engines, the 2016 Ford F-150 VelociRaptor 650 by Hennessey is rocking the same 6.2 liter V8 as the old model. This time, around though they installed a large supercharger, an intercooler, a different fuel injection system, larger exhausts as well as a tweaked software. The end result is that the truck will make with ease 650 horsepower and over 600 lb-ft of torque on pump gas and with some tweaks, 700 horsepower is not out of the question. The engine is mated to the usual Raptor 6 speed automatic which sends power through lockable differentials to the front and rear axles.
Hennessey also upgraded the suspension system so the new truck features heavy duty Fox shocks with external oil reservoirs, adjustable spring rates, bigger brakes and beefier axles. These should allow it to endure a lot more abuse in off-road without suffering any real damage. A lesser version with 600 horsepower and no suspension upgrades is also available from Hennessey but they did not release the full price for this model just yet.
2016 Ford F-150 VelociRaptor 650 By Hennessey Interior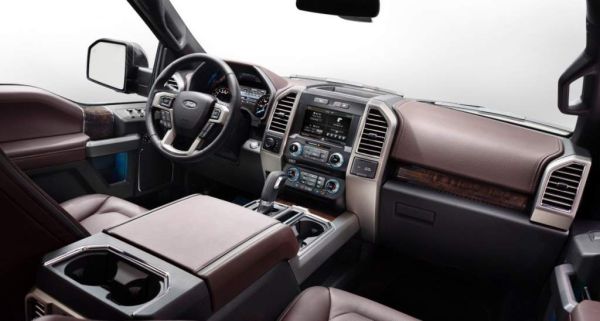 Inside the cabin, the 2016 Ford F-150 VelociRaptor 650 By Hennessey has been left pretty much untouched which is a bit disappointing but understandable. Despite all that, it still offers sport leather seats, a great leather wrapped steering wheel, Ford's Sync2 infotainment system which includes USB and Line-In connectivity as well as two SD card slots for those looking to add movies or music into their car. Buyers will get the chance of adding a set of different front seats for an added fee but the stock ones are great as well so this might be pointless.
Exterior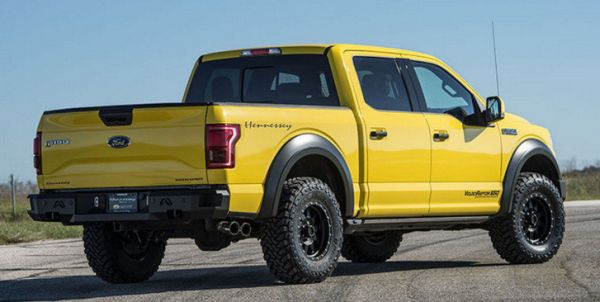 The exterior of the 2016 Ford F-150 Velociraptor 650 by Hennessey received quite a bit more care than the interior. For starters, the truck comes as standard with bead-lock rims and high-performance off-road tires. These can also be upgraded to sand or snow tires if the buyer wants it. The bumpers have been removed and replaced with a set of off-road bumpers that are made out of steel. These should protect the body better and there are winch mounts both in the front and at the back. They also added LED spotlights which will prove very useful during night driving on an off-road course or even in the desert.